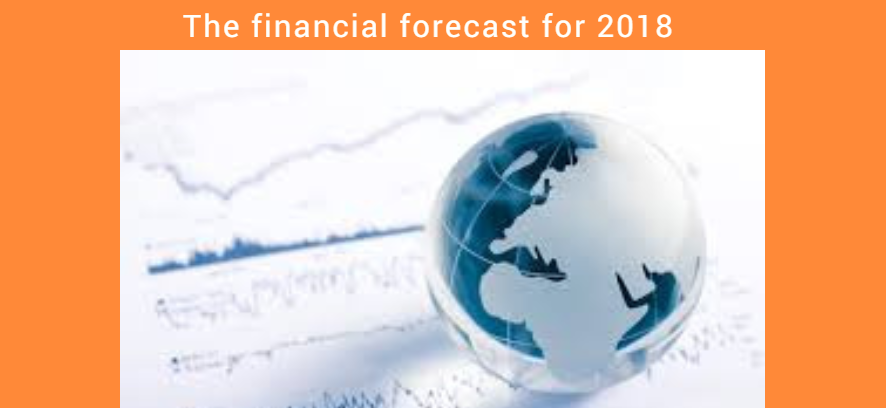 The financial forecast for 2018
2018 is very soon and many are interested in a question what will happen to market this time? Where to move next? In what to invest money? Here we have collected some information financial forecast for 2018 from world financial analysts who somehow have their influence on the financial market movements. So, what do the world financiers predict for 2018?
This year is characterized by financial stability, as all the world economic shocks have already been and reached a certain peak. From this, the growth of some prices will remain practically unchanged, as much as in the average it can increase from 0.9% to 3.2%. Compared with two years earlier, where the inflation rate ranged from 4.7% to 9.8% this is very good. It is not necessary to say that political developments also affect the economy. So for each country the price variation will be individual. We took as a basis the average Russian indicators.
Investing
The main question – what will be the best choice to invest money in 2018 – worries many people. That's what experts say about this. The low inflation that persecuted us in 2017 will continue in 2018. Of course, this news pleases everyone. It will reach 4% only in the New Year holidays and afterwards it'll go down. But this news can slow the whole market because traders basically make money on big changes. Therefore, from 2018 to 2020, there is an option to buy real estate but it will not be the best investment. Those will be able to make big money who deals with cryptocurrency. This is a successful investment since it's independent. And not controlled, that results in increased liquidity. Experts say in 2018 it's not worth investing in gold. Because there is a possibility of collapse. But it is quite possible to invest in oil stocks. It is both stable and profitable at the same time.
Financial forecast for 2018. Conclusions
Let's sum up. The last place in the profitability of investments is a gold. The second place is oil. If you won't make a lot your income at least will be stable. And the first place is occupied by cryptocurrency. Its growth is quite significant and the price constantly increases. So do not miss your chance. Good luck in the new year. Read our news and let your investments bring you only profit.